It's been a while since anyone really cared about Marvel's Fantastic Four characters, largely because the 2005 film Fantastic Four essentially flopped. The film had a bit of entertainment value, but was ultimately forgettable and could easily have meant the end of this particular batch of Marvel characters for some time.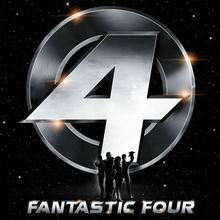 However, there have been indications and confirmation recently of a reboot for the franchise, in the form of a new game, a new film, and a new group of heroes.
The Fantastic Four made a somewhat subtle, but still significant return to a popular entertainment forum when a Betfair's Poker site themed gaming option.
Again, this is more under the radar than, say, a major console action adventure game release. However, given that online casino sites reach massive audiences, and that this particular site's other games tend to involve currently popular heroes such as the Avengers, it was a strong indication that the Fantastic Four were about to become relevant again.
Rumors of sequels and reboots for comic character films are essentially constant, but sure enough anyone made suspicious by this gaming release received confirmation when a new Fantastic Four film was announced.
Popular film news site Screen Rant first broke the news of a 2015 Fantastic Four film about a year ago in what was ultimately just a loose round-up of future Marvel projects, but in the past few days we've gotten a bit more clarity on the film.
Specifically, producer Matthew Vaughn has assured fans that the reboot will be nothing like the original, which should be reassuring. Vaughn essentially declared that the new project will differ completely from its underwhelming predecessor, also noting that it will not be a comedy (whereas the previous film had perhaps too light of a touch).
Furthermore, we've also received intriguing casting news in recent weeks, with the new batch of actors portraying the Fantastic Four having been announced. Kate Mara is perhaps the biggest name of the bunch, and will be playing the role of The Invisible Woman, previously held by Jessica Alba. Michael B. Jordan, one of Hollywood's most exciting up-and-coming young actors, will also star as The Human Torch, while Miles Teller and Jamie Bell will star as Mr. Fantastic and The Thing, respectively. Truth be told, it's a bit of a strange cast, and a notably young one. However, the idea of going with four young, emerging actors is somewhat encouraging, as one would like to think these actors wouldn't take a chance on a poorly constructed project.
Ultimately, there's still a lot that has to come out before we get a real feeling for the film. An online poker game, a few encouraging comments from a producer, and casting news are all exciting, and it's confirmed that the film is on its way. But we'll just have to wait and see if the 2015 Fantastic Four can outperform the previous version!